High-concentration carbonic acid infuses
your skin with radiance and beauty.
ReFa has created a new skincare experience by combining high-concentration carbonic acid with a uniquely formulated gel lotion formula enriched with moisturizers1.
A refreshing carbonic mist infuses your skin with moisture to help improve the appearance of suppleness.
By locking in moisture, ReFa MIST helps refresh the look of skin while imparting a natural glow.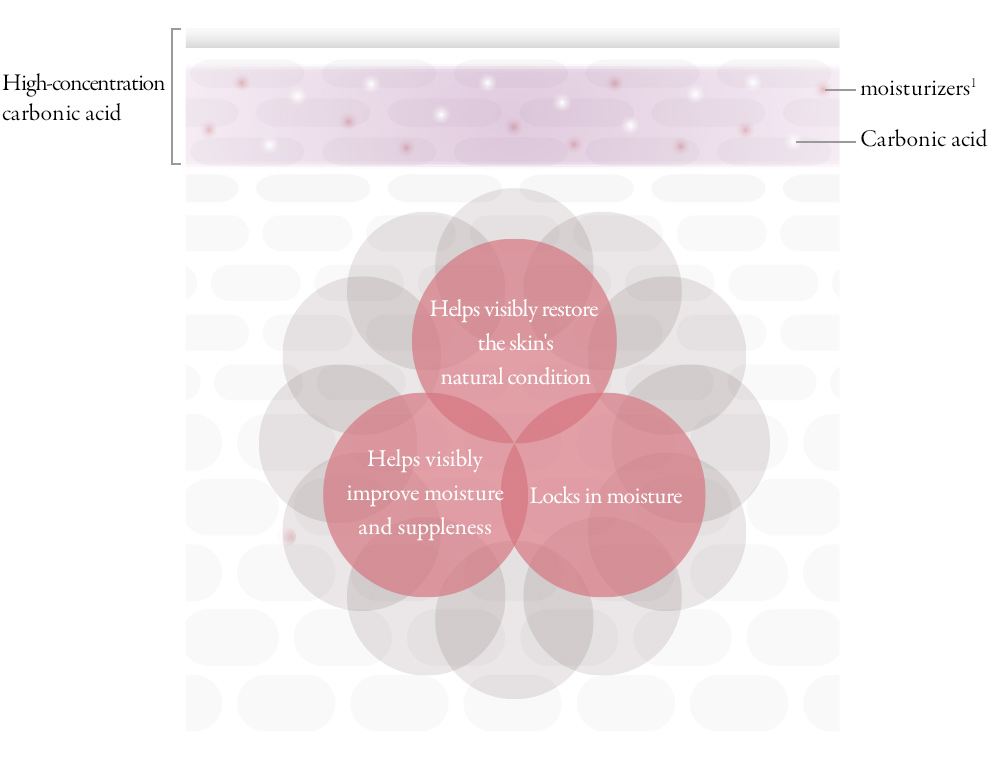 1 Hydrolyzed Conchiolin Protein, Hydrolyzed Collagen, Hydrolyzed Elastin (moisturizing agent)