Prolong curl definition
The Carbon Layer Plates prevent excessive evaporation, which helps maintain the hair's moisture levels. In the process, they help the hair retain its shape for prolonged curl definition.
Without Carbon Layer Plates1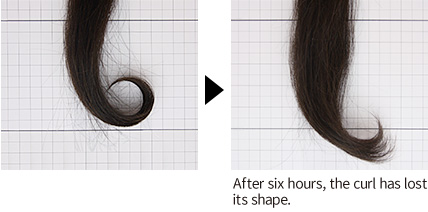 With Carbon Layer Plates1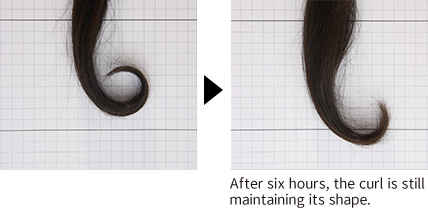 1 The ReFa BEAUTECH CURL IRON was used with and without Carbon Layer Plates. In each case, it was used at the 180℃ setting.
A section of hair was wrapped around the iron one and a half times, heated for 10 seconds, and then released. Pictures of each case were taken immediately afterwards. The hair was left at a temperature of 23±1℃ and a humidity of 65±5% for six hours. Pictures were then taken of each case.