From a burden to the joy of feeling beautiful:
hair removal changes your skin in itself.
ReFa considered what it could do to create beautiful skin with a healthy glow.
In pursuit of new possibilities, we found a light technology called IPL.
Also popular in salons, IPL is a form of technology that turns the burden of hair removal into the joy of feeling beautiful.
Continued use not only makes unwanted hair less noticeable, it also makes the skin itself more beautiful and bright.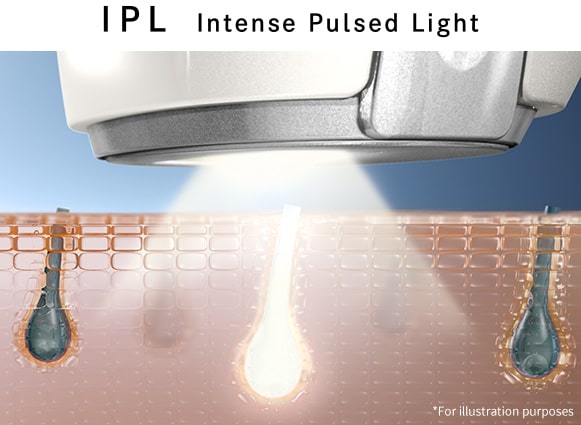 The device removes unwanted hair through light flashes that target the hair's dark pigments (melanin pigments). The light from IPL flashes diffuses across a wide area, so you can use the device without worrying that the heat will concentrate in one spot.