Experience each gentle grip as you draw your scalp upward.
Introducing ReFa GRACE HEAD SPA for restoring the beauty of your hair, skin and expression.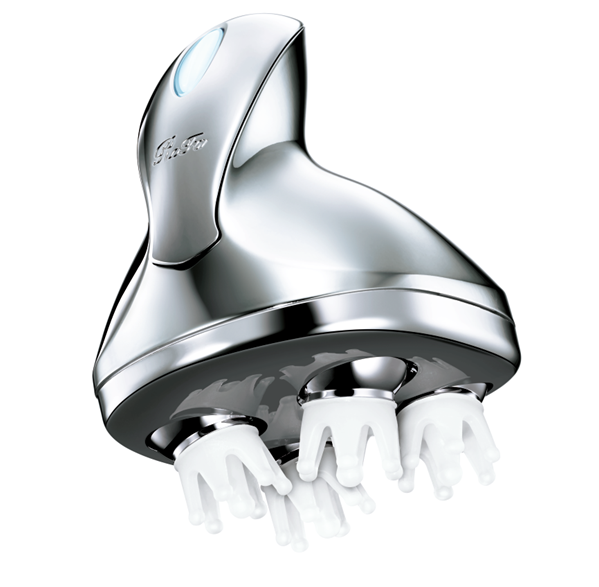 ReFa introduces the ReFa GRACE HEAD SPA, an innovative beauty device that consecutively grips and draws up your scalp, which tends to harden, and helps restore your beauty as you rejuvenate your hair, skin, and even your expression.
The development of ReFa GRACE HEAD SPA began with the idea of creating a definitive method to massage the scalp. The Quatro 3D Rollers replicate the professional hand techniques of "circular thumb kneading" which consecutively grips and draws up your scalp by minutely setting the tilt and rotary direction. The device features 2 types of brushes: a scalp-adhering kneading brush and a cleansing brush. Moreover, ReFa GRACE HEAD SPA is functionally beautiful with waterproof specifications, mode selection, an easy to grip handle and a graceful charger. Enjoy a comforting scalp massage at anytime and anywhere.
Product name:ReFa GRACE HEAD SPA
Item number:RF-GH2114B
Size:113㎜×93㎜×131㎜
Released:November 11, 2016