Introducing the ReFa CAXA M1 with all-new Quick Release Lift1 action. Intensive beauty care for the cheeks, made easy.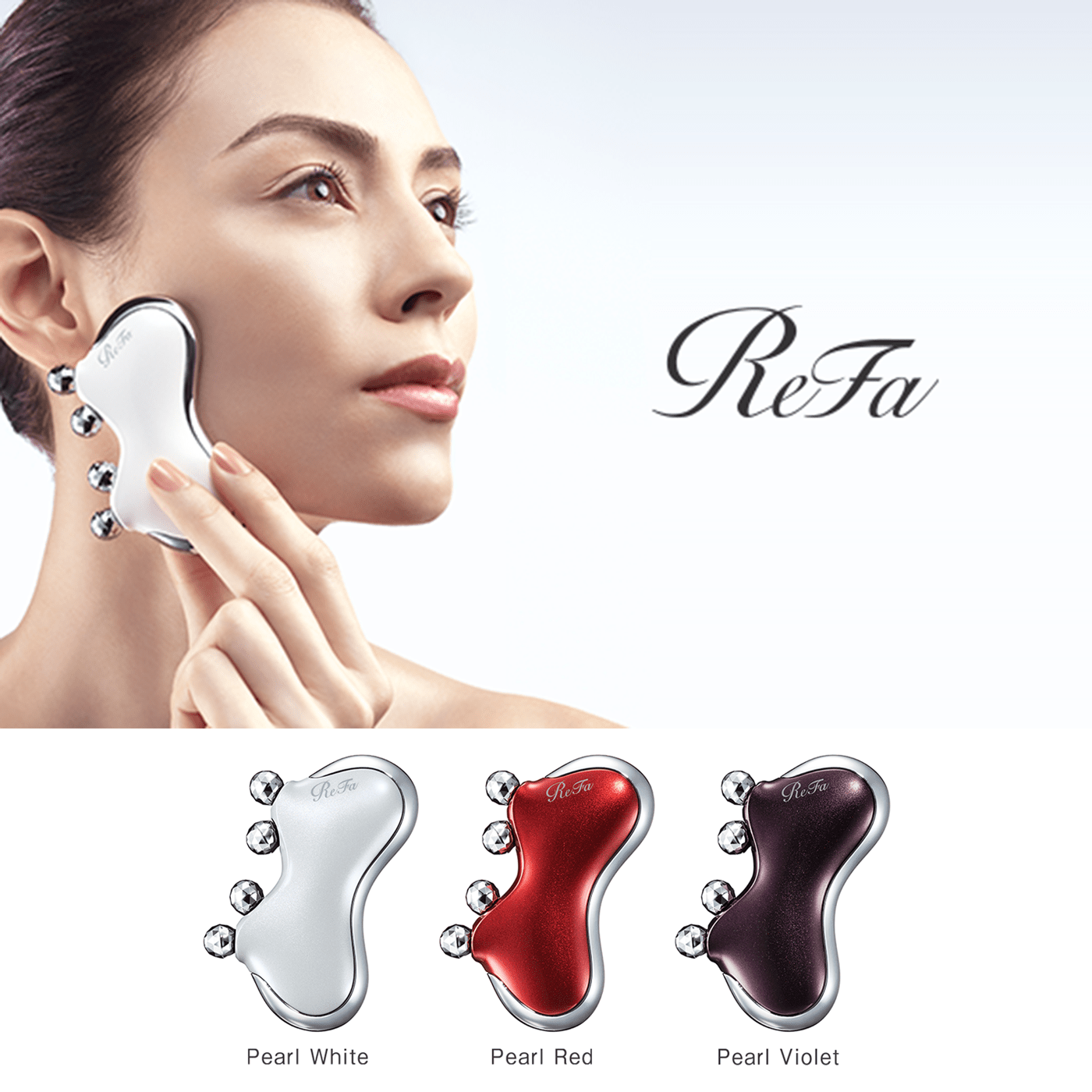 ReFa is proud to announce the launch of the ReFa CAXA M1. This sleek new beauty device employs an original facial massage method that replicates techniques used by professional estheticians to provide intensive beauty care for the cheeks, which have a major impact on how old you look. The product will be available exclusively at ReFa Boutique Omotesando and ReFa Shop Hibiya Chanter beginning Tuesday, January 1, 2019. Beginning Tuesday, January 8, 2019, it will be available at the ReFa official online store.
■ReFa CAXA M1
ReFa developed the ReFa CAXA M1's Quick Release Lift1 method by taking the "friction" and "kneading" techniques from professional facial massage and modifying them for everyday beauty care. The curves of the ReFa CAXA M1 perfectly fit the contours of the cheeks to help visibly lift them to new heights, while two pairs of Double Drainage2 rollers provide a kneading massage to help release muscle tension. Together, they help visibly enhance your facial beauty with an uplifted and radiant look. Thanks to its compact body, the ReFa CAXA M1 fits in the palm of your hand - making it easy to carry around with you.
1 Quick Release Lift is an original beauty care method unique to the ReFa CAXA M1.
2 Drainage is a massage technique that estheticians often perform, and is not meant to express any effect that the product has on your body.
Product Name: ReFa CAXA M1
Colors: Pearl White, Pearl Red, Pearl Violet
Release Date: Pre-release on January 1, 2019 at ReFa Boutique Omotesando and ReFa Shop Hibiya Chanter; general release at the ReFa official online store on January 8, 2019.
URL: https://www.refa.net/en/item/refa_caxa_m1/
Stores: https://www.refa.net/en/store/