Precise and gentle kneading.
Introducing ReFa S CARAT RAY, a sensational way to release the radiant expressiveness of your facial beauty.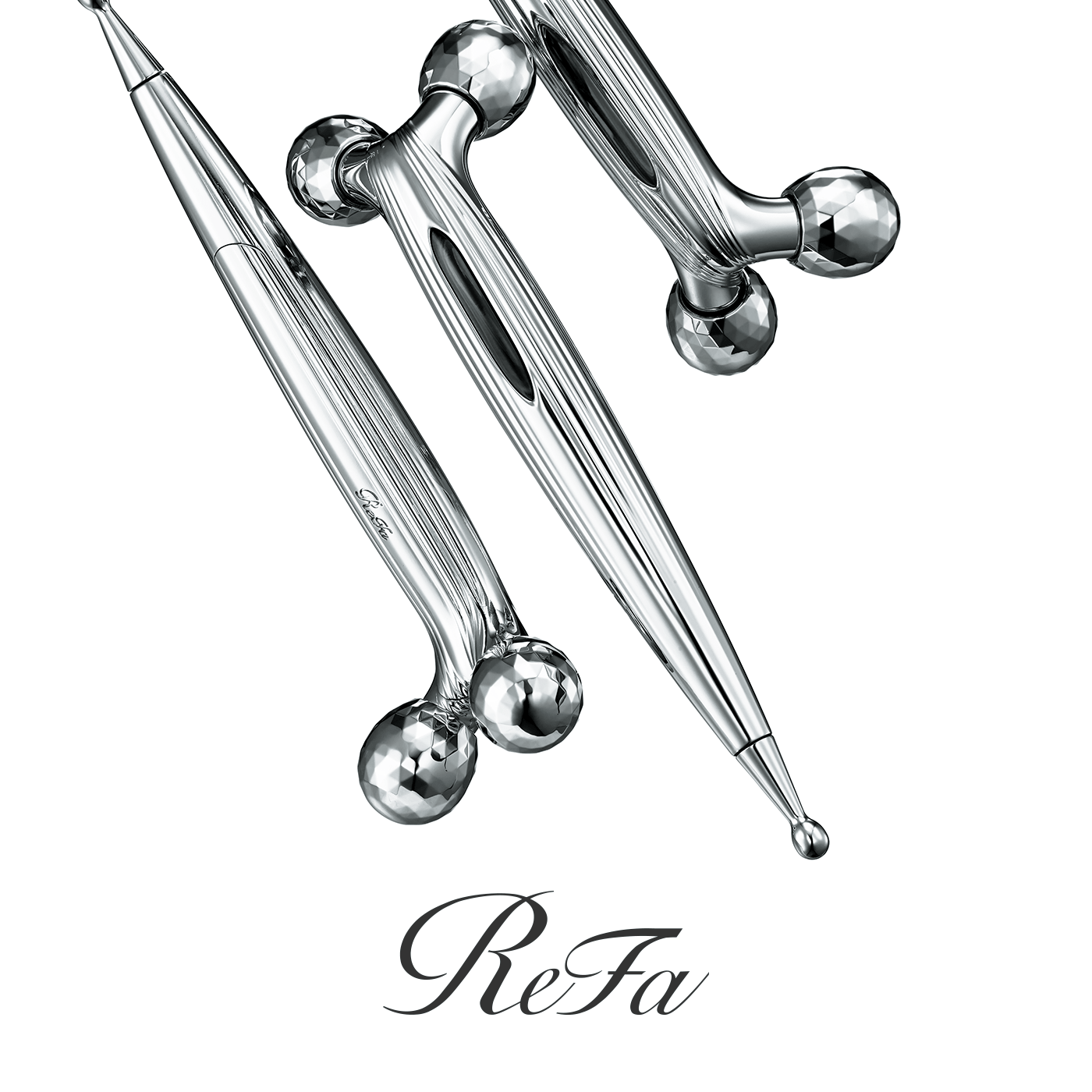 November 30th will mark the sales launch of "ReFa S CARAT RAY" featuring a beautifully streamlined body with a larger solar panel for generating a larger amount* of microcurrent. A roller specifically designed to care for the skin around the eyes and lips, beautifully tightening the skin that tends to slacken over time.
ReFa S CARAT RAY replicates the fingertips of a professional's "Point Kneading" manipulations, and also features a push-point tip flowing with microcurrent at the end of the handle to provide ideal pushing care.
The surface of the rollers is coated in a brilliantly bright platinum, making it compatible for even delicate skin.
* Compared with ReFa S CARAT
Product name:ReFa S CARAT RAY
Item number:RF-SR2150B
Size:Approx. 45㎜×145㎜×27㎜
Released:November 30, 2016