Introducing the body roller that provides effective
grip-kneading for revitalizing your skin.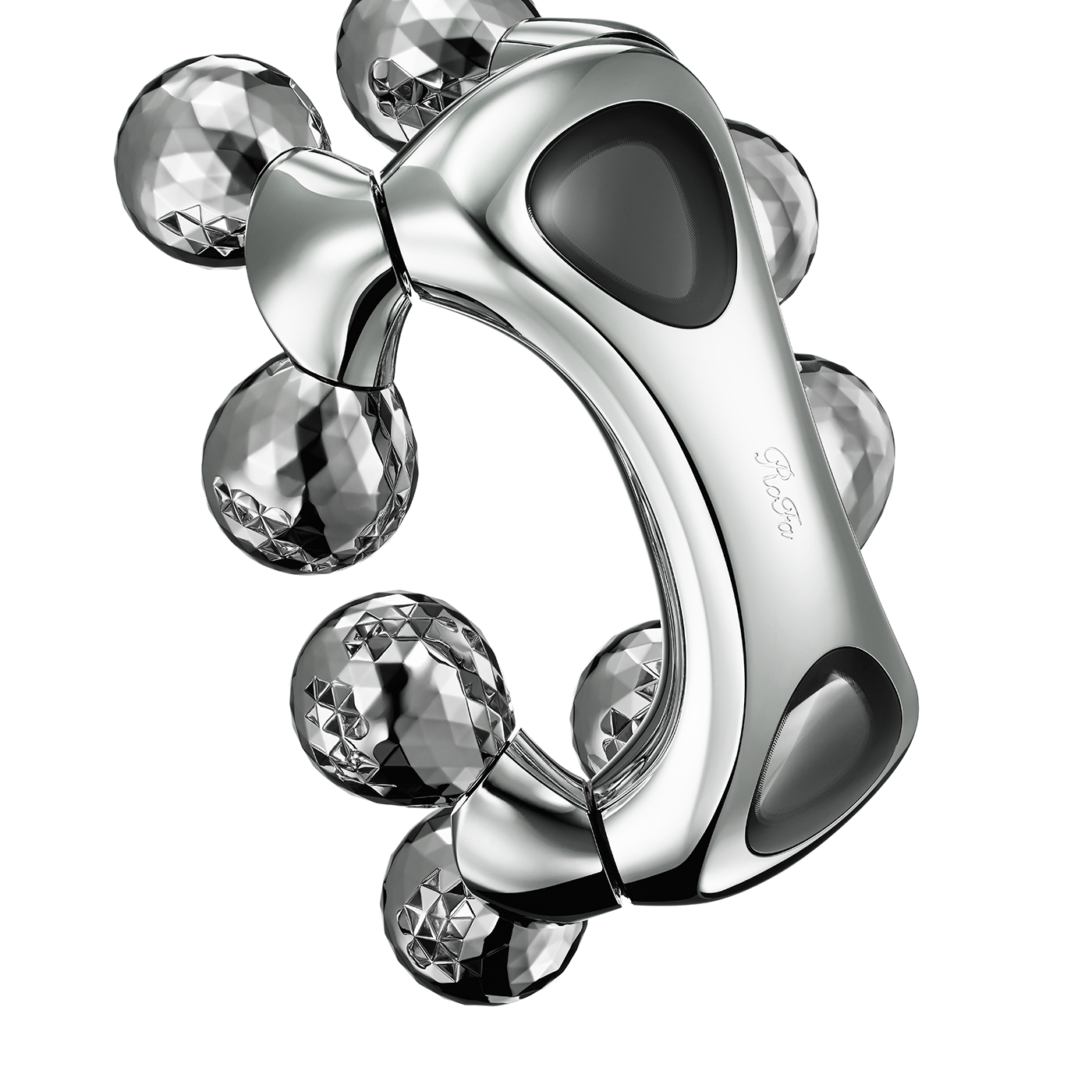 Introducing the "ReFa BODY EXTREME" roller for your body, an exceptional beauty care device designed to allow varied approaches of powerful grip-kneading action to help revitalize your skin.
ReFa BODY EXTREME features a movable "swing arm" for controlling 8 rollers to effectively grip and knead the body's skin over an extensive area. The rollers are particularly suited for tightening the skin of uneven surfaces such as the thighs and hips. In addition, the device is equipped with two large solar panels to generate large volume microcurrent*, and offers a platinum coating that is gentle to the skin while maintaining the roller's beautiful glow.
* Compared with MTG products
Product name:ReFa BODY EXTREME
Size:Approx. 225㎜×110㎜×102㎜
Released:September 1, 2016