Introducing ReFa FACE-UP CREAM for ReFa Rollers!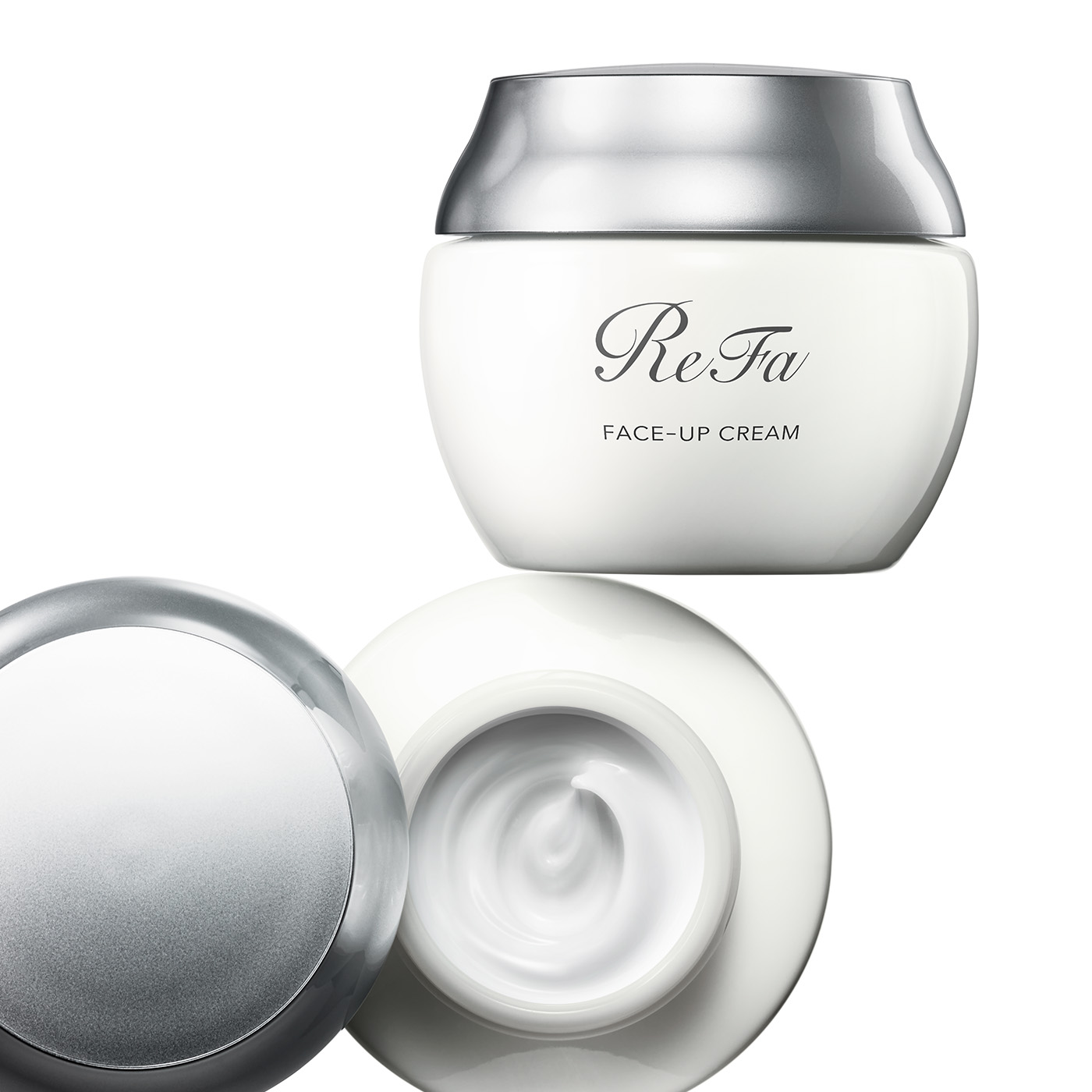 Developed to best suit ReFa beauty rollers which are designed to finely replicate professional manipulations, ReFa FACE-UP CREAM is released in advance today at Ginza Mitsukoshi, Nihonbashi Mitsukoshi Main Store and Isetan Shinjuku department stores, and will also be available from June 15th at major department stores nationwide.
ReFa FACE-UP CREAM features the exclusively developed "ReFa ECT" which provides the skin's surface* with adhesion and protection, penetrating beneath it with moisture, and reaching deep within with firmness and suppleness. It's the true face cream that is designed to enhance the beneficial effects of ReFa.
*To the horny cell layer
Product name:ReFa FACE-UP CREAM / Item number:RF-US2122C-M
Volume:Approx. 50g / Released:June 15, 2016
https://www.refa.net/en/item/refa_faceup_cream/