An elegant design that perfectly fits every contour of the face.
Introducing the roller with a larger solar panel to generate even more microcurrent volume.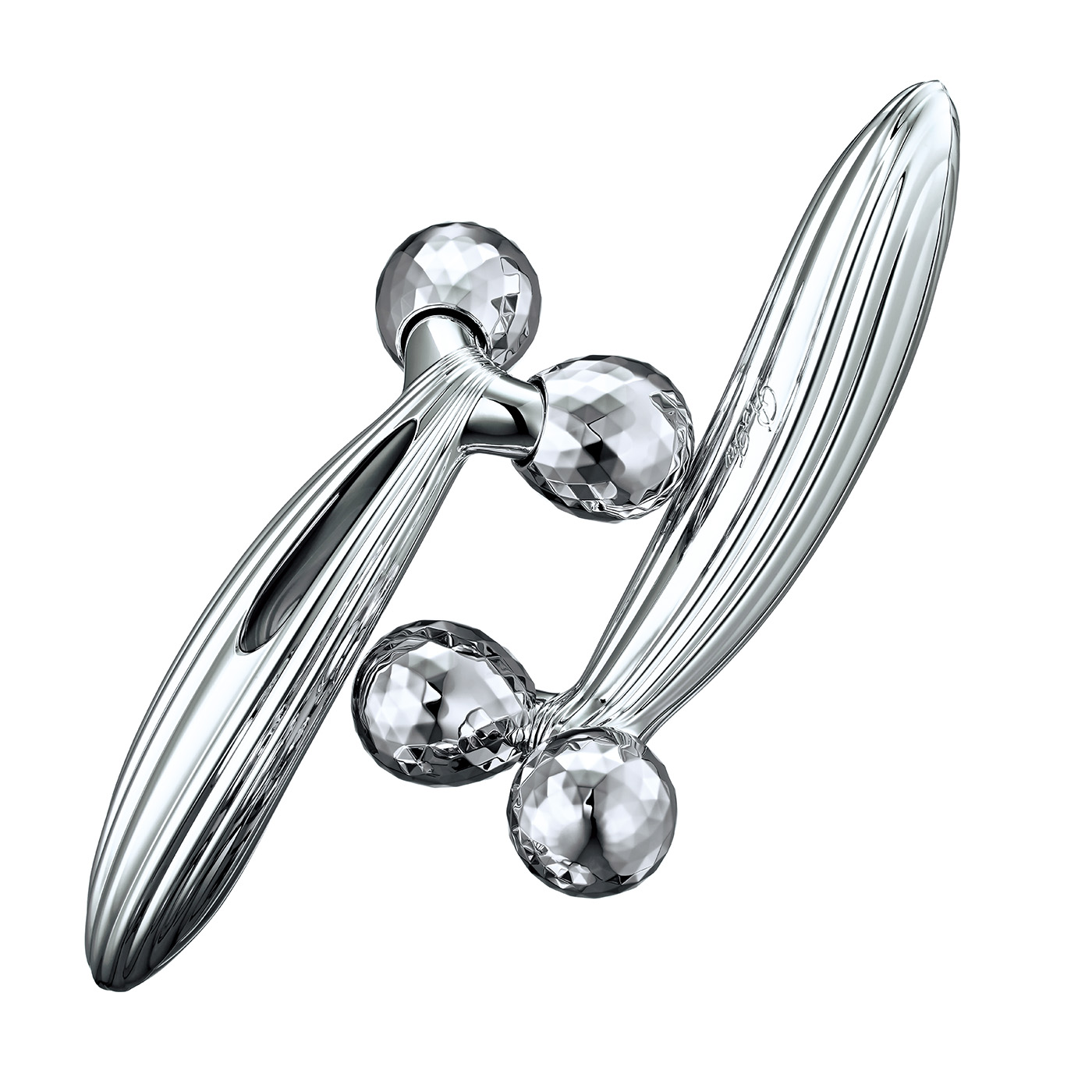 A popular choice at esthetic salons and capable of generating a larger amount of microcurrent *, ReFa CARAT RAY FACE is released in advance today at Ginza Mitsukoshi, Nihonbashi Mitsukoshi Main Store and Isetan Shinjuku department stores, and will also be available from June 15th at major department stores nationwide.
ReFa CARAT RAY FACE replicates professional "kneading" manipulations, and fits every undulation of the face and decolletage. Its deep kneading action will help maintain the firmness and glowing suppleness of your skin. Platinum coated to provide comfort to the skin while maintaining an alluring radiance, the streamlined beauty of the device makes it easy to handle and ideal for use even during baths.
* Compared to ReFa CARAT FACE
Product name:ReFa CARAT RAY FACE / Item number:RF-RF2121B
Size:Approx. 67㎜×149㎜×42㎜ / Released:June 15, 2016
https://www.refa.net/en/item/refa_carat_ray_face/