ReFa's first-ever shiatsu massager helps loosen stiffness in the
oft-neglected facial muscles and promote circulation
for beautiful-looking skin.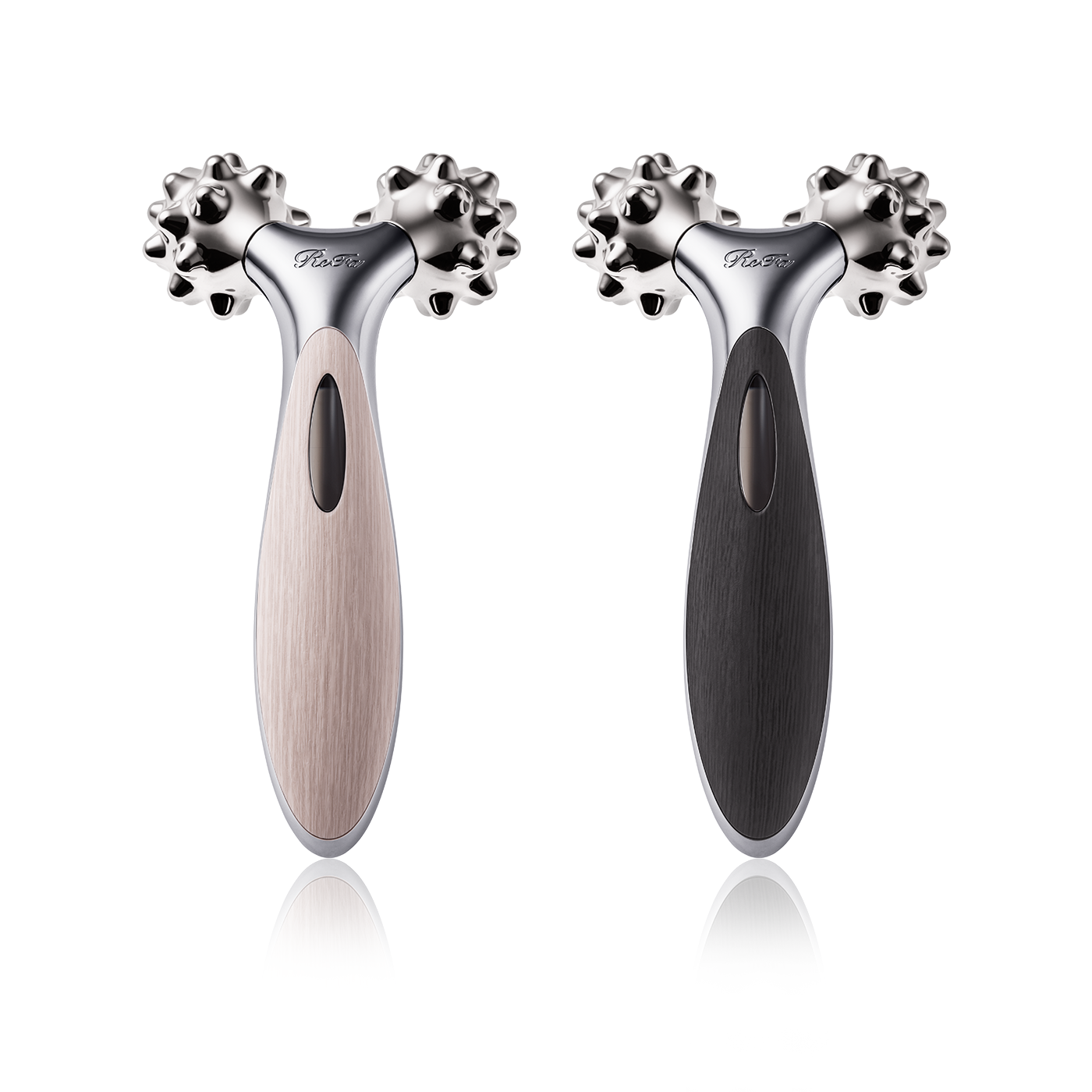 ReFa is proud to announce the launch of the ReFa RHYTHM. Through a combination of perpendicular stimulation and rolling, the ReFa RHYTHM rhythmically massages and soothes the mimetic muscles of the face. The product will be available in ReFa BOUTIQUE and ReFa SHOP locations, the ReFa official online store, and department stores throughout Japan beginning Wednesday, August 22, 2018.
■The ReFa RHYTHM
When we talk about muscle stiffness, we tend to only think about stiffness in our bodies--like in our shoulders and neck. However, the mimetic muscles of the face also have a tendency to tighten over time, and experience a debilitating stiffness that we often neglect. Engineered to help combat muscle stiffness in the face, the ReFa RHYTHM contains evenly-spaced projections on both of its rollers to provide perpendicular stimulation of the facial muscles*. This pressing and kneading action relieves muscle tension for a healthy, fresh and relaxed facial expression.
* The effects of the ReFa RHYTHM's shiatsu substitute (improved circulation, muscle recovery and relief) can only be experienced when the projections on the roller are pressed into the skin.
* This product is exclusively intended for use on the face. Do not use it on any other part of the body.
Product name: The ReFa RHYTHM
Released: August 22, 2018
URL: https://www.refa.net/en/item/refa_rhythm/
Stores: https://www.refa.net/en/store/