The new evolution in ReFa collagen beauty care. A rich thermal cleansing cream featuring two types of collagen. Introducing ReFa HOT CLEANSE CL.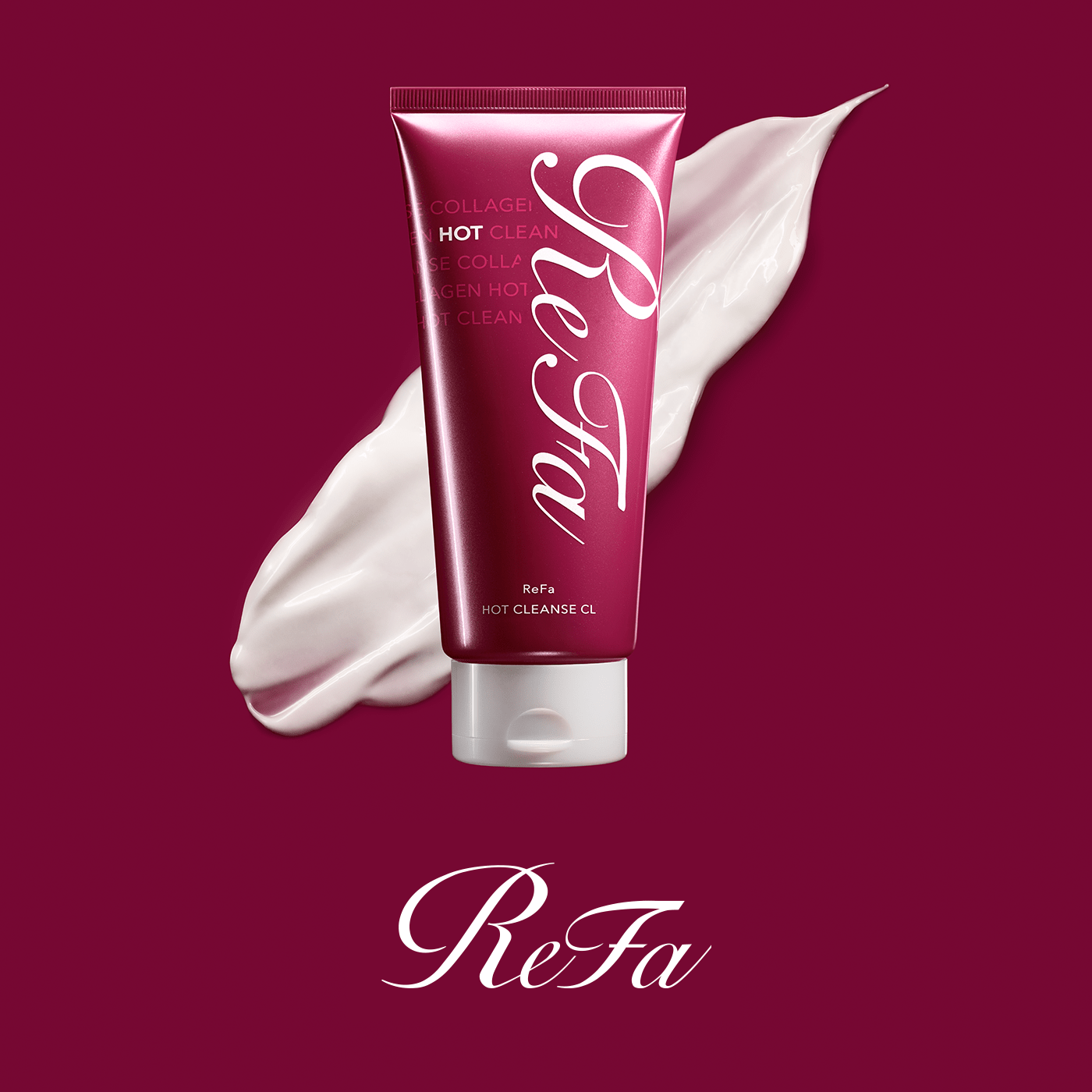 Created in pursuit of collagen beauty care, ReFa HOT CLEANSE CL is a thermal*1 cleansing cream that combines two types of collagen. This product will be sold at department stores nationwide as well as at the ReFa Official Online Shop as of November 22nd, 2017 (Wednesday).
Following in the footsteps of ReFa COLLAGEN ENRICH, this collagen beauty care product uses a rich thermal cream that warms and softens the skin to effectively catch and remove dirt from the pores. Combining low-molecular collagen*2 with triple helix collagen*3 for a double moisturizing effect, the cleansing cream leaves the skin hydrated as it enhances skin transparency. Also, by deeply penetrating the horny cell layer with low-molecular collagen, the cream improves the permeation of skin lotions and beauty serums after the face is cleansed.
*1 Massage effect
*2 Hydrolyzed Collagen
*3 Soluble Collagen
Product name: ReFa HOT CLEANSE CL
Volume: 120g
Released: November 22, 2017