The pursuit of pure and gentle skin cleansing led to
ReFa's first elegant 3D sonic face cleansing brush featuring exclusive technology.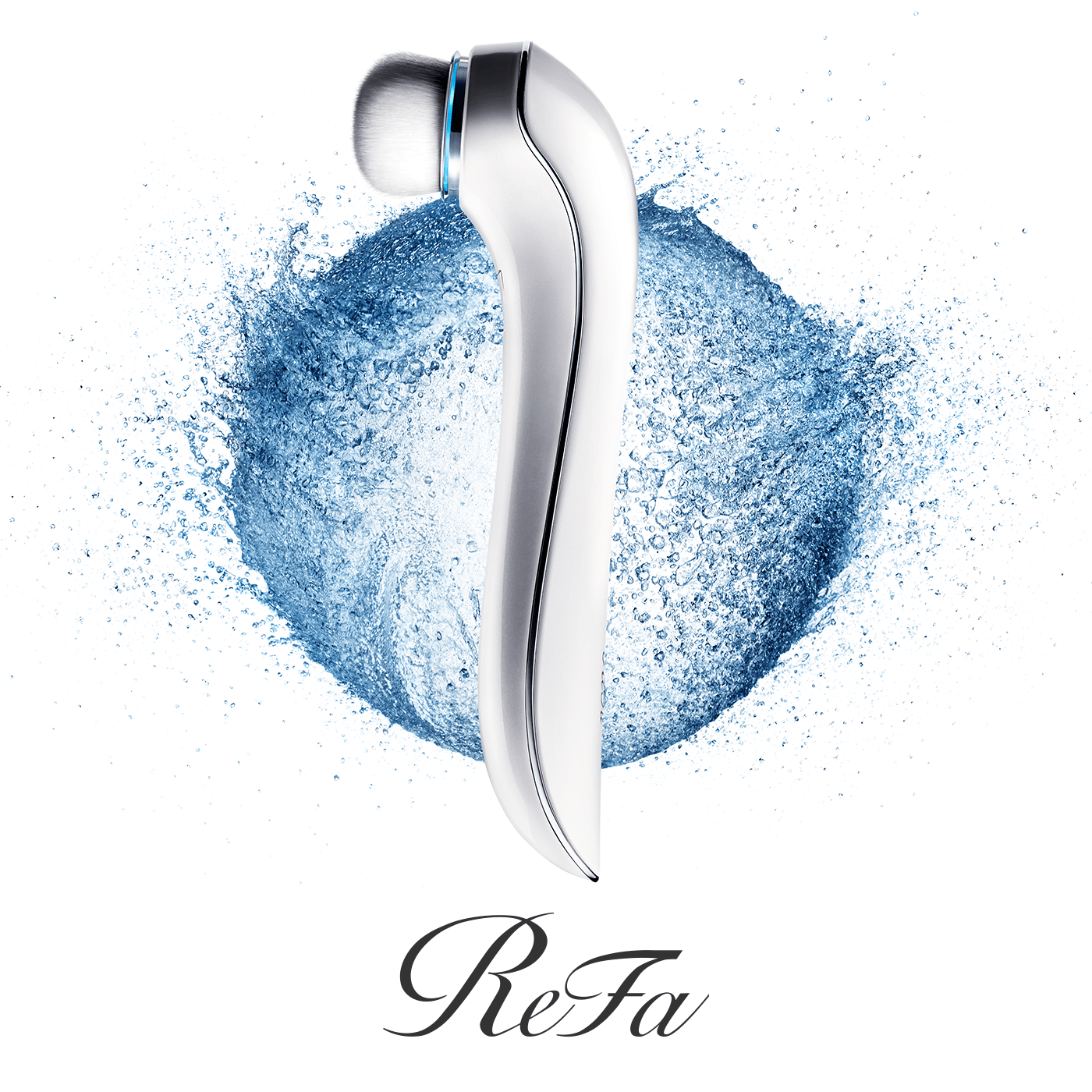 Featuring ReFa's 3D Sonic Ion technology for pure and gentle skin cleansing, "ReFa CLEAR" was launched on August 31st at the ReFa ISETAN Shinjuku shop. From September 7th, the product will be available at Ginza Mitsukoshi and Nihombashi Mitsukoshi Main Store, followed by department stores nationwide and the official ReFa online shop from November 9th.
In pursuit of beautiful skin, ReFa CLEAR was developed by rigorously taking into account the fine undulations, texture and pores of the skin. A well thought out oval-shaped sonic vibration or what we term as "3D Sonic Motion" draws out dirt and grime without spreading the pores. Added to this is "Ion Cleansing" which applies electric power to cleanse deep into the pores. Also, the device features a "Kumano Brush" to gently clean off the dirt and grime from delicate skin. The elegant and stylish design makes facial cleansing an even more enjoyable experience.
Product name:ReFa CLEAR
Item number:RF-CL2123B
Size:Approx. 190㎜×68㎜×42㎜
Released:November 9, 2016
https://www.refa.net/en/item/refa_clear/