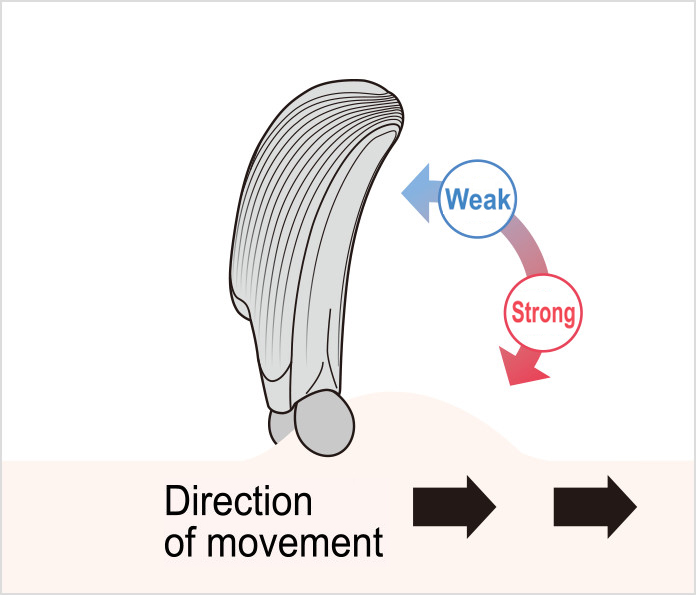 〈Important Points in Using the Rollers〉
Step Two: Kneading with the Double Drainage rollers
The strength with which the roller pulls up your skin can be adjusted by changing the angle at which you hold the body. Gradually lower the body and assess the lifting force of the rollers.
* Raise the body if you begin to feel pain.