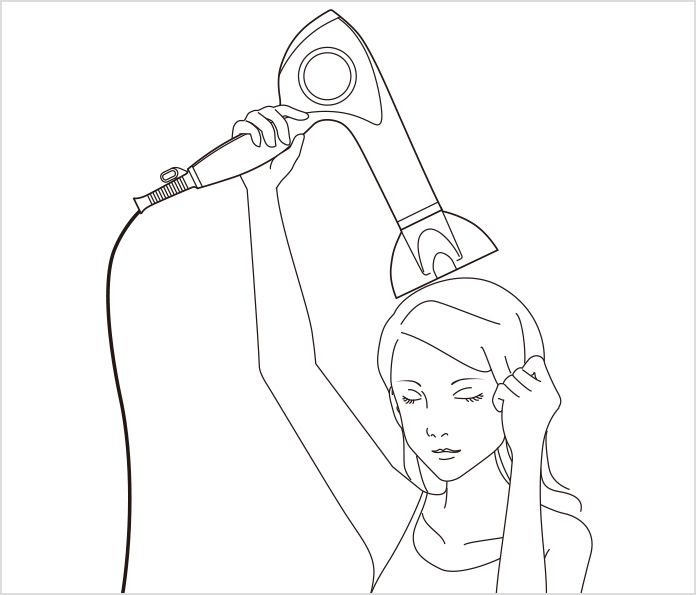 Use water to dampen the part of your hair that you want to style, and then blow air over that part.
Make sure your hair is fully dampened all the way through, and not just on the surface.
You can rotate the nozzle attachment to the position you want.
《Caution》
Because the nozzle attachment gets very hot, avoid touching it when in use or immediately after use.