Announcing the ReFa DOUBLE RAY and the ReFa Summer Campaign 2019!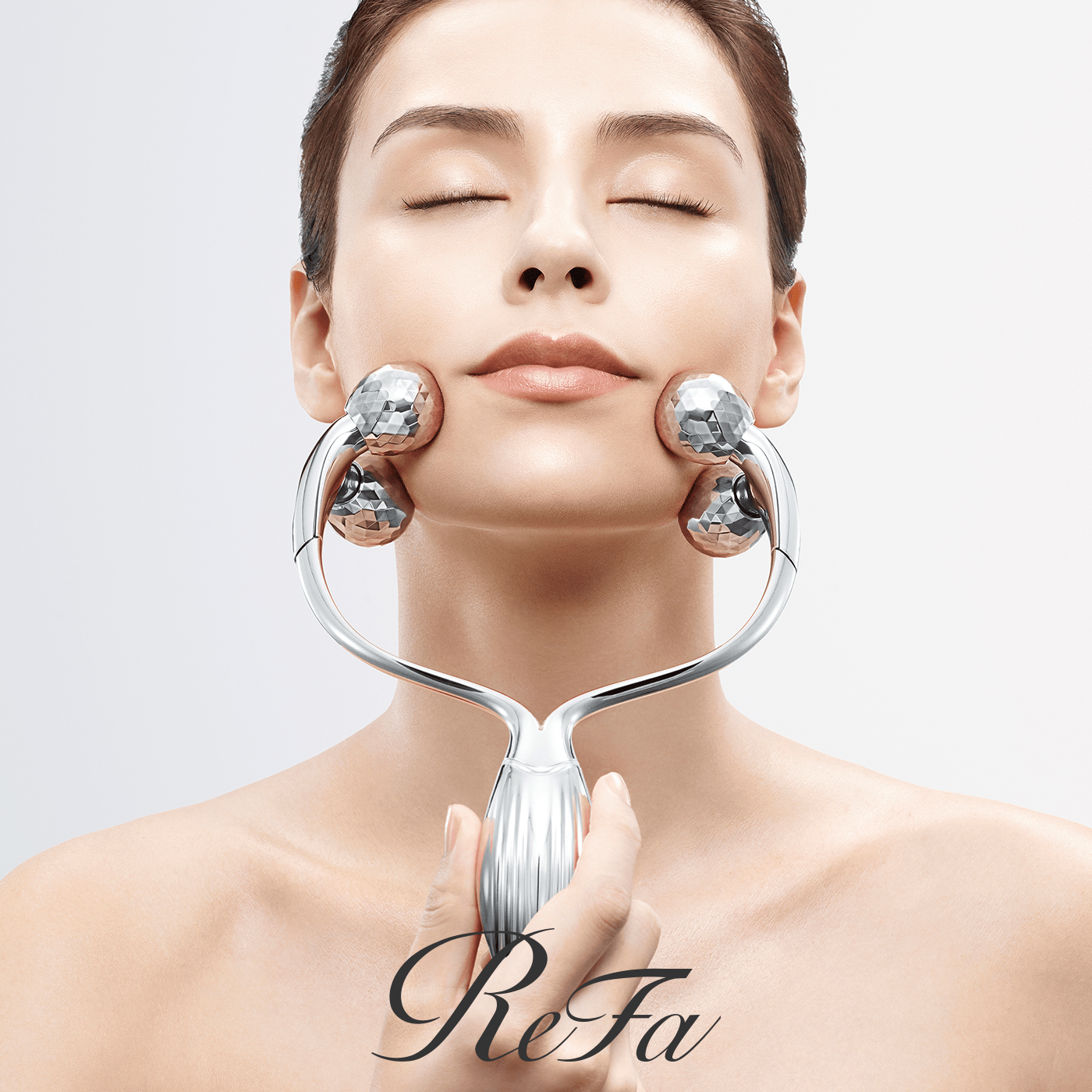 ReFa is proud to announce the release of the ReFa DOUBLE RAY, a beauty roller that provides a symmetrical massage for the cheeks and jawline. By massaging the left and right sides of the face identically and simultaneously, it helps brings out the beauty of a symmetrical appearance. Advance sales of the ReFa DOUBLE RAY will begin on May 1, 2019 at select locations,* and the roller will go on sale nationwide May 15. Get it at ReFa BOUTIQUE OMOTESANDO, ReFa SHOP HIBIYA Chanter, the ReFa official online store, and department stores nationwide.
ReFa is also launching the ReFa Summer Campaign 2019. The campaign will run from Wednesday, May 15 to Sunday, June 30 to coincide with the release of the ReFa DOUBLE RAY. Customers who purchase the ReFa DOUBLE RAY during the campaign will receive a complimentary ReFa Original Tote Bag in the iridescent colors of an aurora, which makes a great addition to any summer outfit. (Limited to one bag per person, while supplies last.)
■Product Overview
Product name:ReFa DOUBLE RAY
Release date:Advance sales at select locations begin May 1, 2019*
Nationwide release May 15, 2019
○Accessories Included
ReFa FACE-UP CREAM (20g)
*ReFa DOUBLE RAY: Isetan Shinjuku Store, Ginza Mitsukoshi, Nihonbashi Mitsukoshi Main Store
ReFa DOUBLE RAY RED: Hankyu Umeda Main Store
■
Product Features
Bring out your beauty with a deep, symmetrical facial massage. The ReFa DOUBLE RAY simultaneously and identically massages the cheeks and jawline of the left and right sides of the face for a perfectly even, symmetrical appearance.
| | |
| --- | --- |
| (1) | The ReFa DOUBLE RAY embraces your face from both sides for a symmetrical, synchronized massage. |
| (2) | The deep kneading action of the ReFa DOUBLE RAY targets the cheeks and jawline on both sides of the face. |
| (3) | Solar panels built into both arms of the ReFa DOUBLE RAY convert available light into a soothing, low-voltage electric current called microcurrent. |